Create your own Sacred Ceremony
Renew Your Vows
Commitment Ceremony
The Spiritual Wedding is a sacred ritual.
A couple enters into a commitment to share their life journey with each other in the spirit of loving and caring.
In the presence of family and friends, you vow to be by each other's side, no matter what life brings your way.
Together we will design a unique ceremony that reflects your personal spiritual beliefs
Officiant fee: $500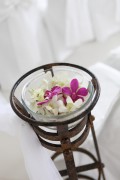 Includes:
Meeting to discuss preferences and options
Final version of ceremony and vows
Rehearsal
The Ceremony
Are you having a small wedding, up to six people?
Please contact me for special pricing.
Areas served: Pennsylvania, Delaware and New Jersey
Order of Melchizedek
www.sanctuaryofthebeloved.com
Blessing of the Apache
Now you will feel no rain, for each of you will be shelter for each other.
Now you will feel no cold, for each of you will be warmth to each other.
Now there will be no loneliness, for each of you will be companion to the other.
Now you are two persons, but there is only one life before you.
May beauty surround you in the journey ahead and through all the years.
May happiness be your companion and may your days together be good and long upon the earth.